Rated Best Device and Highest in Patient Satisfaction
---
Consistently Better Results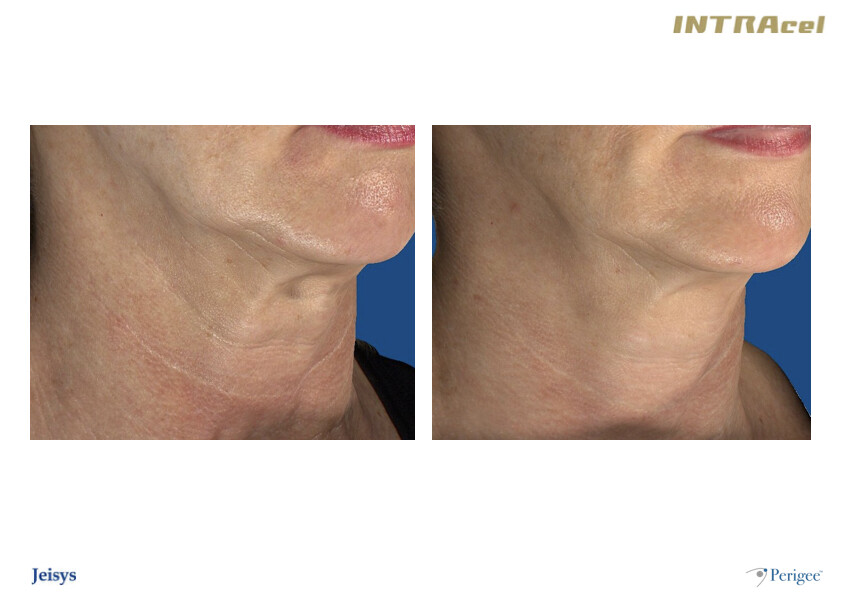 Your INTRAcel results may vary depending on settings and patient
• Precise delivery of energy to the target area.
• Treats all skin types I through VI.
• Patented needle insertion technology that alleviates pain.
• Essentially no downtime.
• Very high patient satisfaction
• Aging skin, scars, acne and acne scars, stria, laxity, fine lines and more
---
Excellent Reviews by Experienced Users
INTRAcel is the only system that can deliver Monopolar and Bipolar RF 
We are excited to offer the INTRAcel. Intracel takes  RF treatments to a whole new level of performance and comfort by injecting both monopolar and bipolar RF directly into the dermis bypassing the skin surface. INTRAcel delivers outstanding results by offering more power and applications. Combine INTRAcel with IntraGen non-ablative RF for advanced skin therapy, collagen regeneration and tightening for your patients without sacrificing comfort, safety or downtime.
Technology map
2008 1st generation – Jeisys introduces bipolar, non-insulated needles
2014 2nd generation – Jeisys introduces insulated needles for controlled  depth
2015 3rd generation – High speed needle insertion for painless insertion, impedance feedback for more control
2016 4th generation – Jeisys introduces monopolar Rf microneedling for 4 times the efficacy and more comfort, no downtime.
Applications Based on Unique Technology
INTRAcel has patented technology for precise and painless insertion of insulated needles.
Jeisys holds a patent on fast and precise insertion of insulated needles, which alleviates the pain of insertion. These needles can place RF energy at precise depths in tissue.
Finer needles result in increased comfort and precision and less tissue resistance avoiding deflection, dimpling, and tearing for greater accuracy and comfort.
INTRAcel offers impedance feedback monitoring of treatment parameters
INTRAcel monitors impedance and assures that optimum treatment parameters are delivered.
INTRAcel offers real-time monitoring of the treatment.
INTRAcel offers Bipolar and Monopolar Modes
Bipolar for fractional treatement of scars and lesions.
Monopolar for optimum results for collagen remodeling for younger looking healthier feeling skin, and the most comfortable RF needle treatments.
---